We've had the sofas in our basement family room for 3 years now. They are very neutral, which is just the way I like them. In our old house we had painted the walls a light blue (does that surprise anyone?) and accented the rest of the room with blues including our throw pillows.
In this house, our basement family room has a neutral wall color, neutral floors, neutral sofas. We've tried to add some color and pizzazz to the room with art work, that purple table, etc.
But, both my hubby and I have agreed that the room needs a little something. It's just feeling kind of blah and boring and not "layered" as they say.
I was perusing Crate and Barrel the other day and saw these great throw pillows.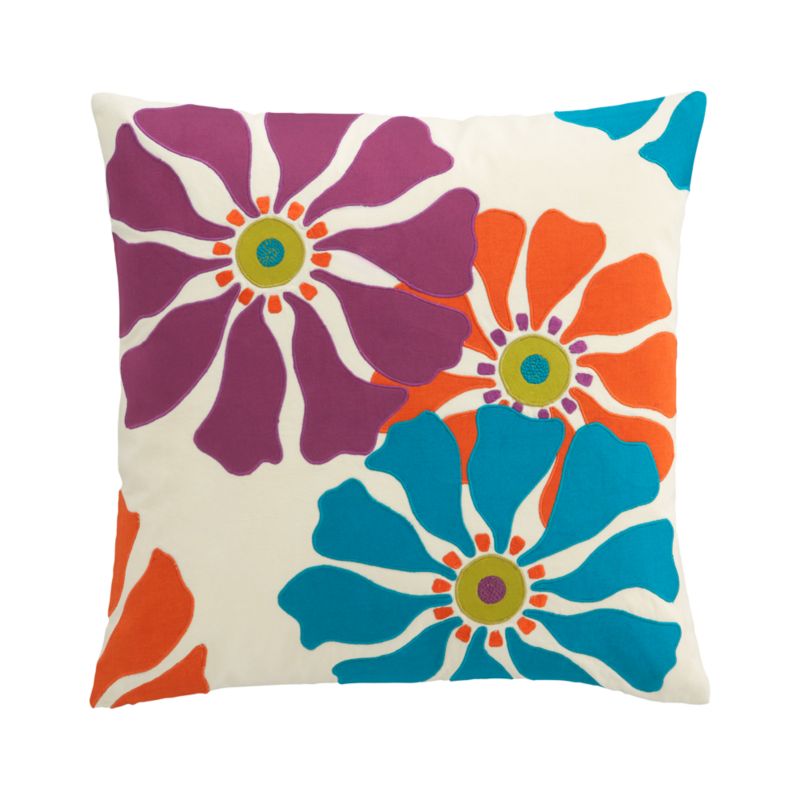 I loved the colors and the print on the pillow. I thought it was just what I needed to summer-fy the pillows and help punch up the room. And, the best part??? They were on sale for only $7.95!! Whaat, whaat?
Here are some pics of the room with the old pillows. They were from Restoration Hardware a few years ago. I love them, but they are definitely more wintery.
So, they went into the closet and here are the new ones.
Yeah, it took me long enough to add a little pizzazz and fun summer color to the family room.